Plaque Holders - Ideal for Plant Stakes and Grave Markers


Site Search
Moulded all-in-one Plaque Holder - Ideal for Plant Stakes and Grave Markers
These sturdy moulded plaque holders measure 295mm in height and hold a 1.5mm thick engraved 119 x 68mm plaque. They are ideal for plant stakes, grave markers and memorial tree stakes. The plaque is included in the price.

Black anodised aluminium plaque
| | | |
| --- | --- | --- |
| Lasered Brass plaque, Font Altogscr | Black anodised aluminium plaque | Blue anodised aluminium plaque |

PRICES AND MATERIALS
The size of the plaque is 119mm x 68mm and it can be made in a variety of materials, all of which are designed for exterior use.

They all look fantastic and they all do the job intended. Anodised aluminium looks modern, smart and does not tarnish. Anodisal Aluminium is tougher and available in several colours as well as black. Brass is very traditional, certainly has a touch of class but will tarnish unless polished. The acrylic laminates are very effective, low maintenance and good value. Stainless steel is the toughest material of all. The choice is yours!.

| | |
| --- | --- |
| Material | Cost P&P |
| Black Anodised Aluminium Plaque | £41.95 |
| Coloured Anodised Aluminium Plaque | £42.70 |
| Unpainted Engraved Brass Plaque | £48.50 |
| Painted/ Laser Engraved Brass Plaque | £49.80 |
| Brass Effect 1.6mm Laminate | £41.95 |
| Steel Effect 1.6mm Laminate | £41.95 |
| Coloured 1.6mm Laminate | £41.95 |


Order Online Now


LETTERING

Prices include 50 characters. Extra letters £3.50 per 50. Available in many fonts - a selection of which are shown on the right.

Letter Size Guide for lower case letters
5mm letters - 30 letters /spaces per line
7.5mm letters - 23 letters /spaces per line
10mm letters - 14 letters /spaces per line

On aluminium, laminate and stainless steel the letter size can be as small as 3mm, on unpainted brass plaques no small than 5mm and on painted brass the smallest letter size is 10mm.
IMAGES

We can include images on the signs. We have a large selection Click here

Only simple images can be use on brass but any of the single colour images can be used with the other materials. The cost is £12.50 per standard image.

We can even use a good photograph which has a plain background and good contrast. (not available on brass)

We also have a good range of other options - Wooden tree stakes, Metal tree stakes and
Wooden Crosses upon which plaques can be mounted - Click Here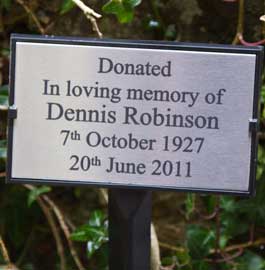 Place your Order
Online Shopping Cart


Its easy - Pay by Card, Cheque or Online Banking

Signs - 01769 561355
Memorials - 01769 618585


By email - sales.signmaker@gmail.com
Design Your Own Sign / Plaque
.You create the design - we send you a quote


Easy Pay Tell us what you want - we will send you the price with an Easy Pay link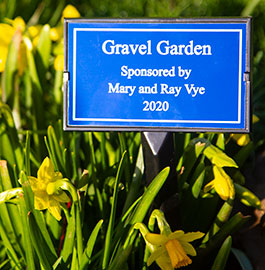 Most of our signs are sent by courier and a signature will be needed. We can send the parcel to your works address.
Didn't find what you were looking for?
Click on full colour
Site Map
or use search bar above.
Our team at The Sign Maker looks forward to helping you with your plaque holder, plant stake or grave marker.
.