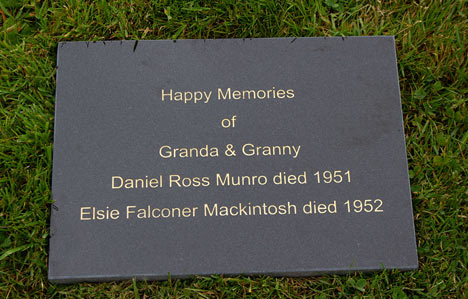 Lettering Deep Engraved and Painted

Lettering Created by Impact Engraver
We can engrave the lettering in a variety of fonts - click here.
For small lettering down to 12mm it is best to choose simple fonts such as Bookman Old Style, Eurostyle, Goudy Old Style and Gill Sans. The best font is Arial which can be deep engraved as small as 10mm. (Approx 13 letters per 100mm)

Lots of choice with paint colours with black, white, gold and silver being the most popular. We can paint the lettering or indeed the images in more than one colours. Cost £15 per extra colour.
For very small letters we can use the impact engraver. This style of engraving is not as sharp as the deep engraved.
Cost of extra letters over 25 is 10p per letter
Finding the right words for a memorial plaque can be difficult, so we have put together a page of Memorial Inscriptions